Learn Traditional Muay Thai Fighting Styles in Ipswich
All Styles Gym offers a range of classes in combat sports, including Muay Thai in Ipswich. Call today to find out more at +61 424 404 075.
Martial arts aren't just for Jackie Chan movies. You can start training martial arts at any age to get in shape or learn to protect yourself and your family.
Traditional Muay Thai fighting has been around since the 16th century and remains intricately woven with the training and fighting styles of today's top combat athletes. If you want to learn traditional Muay Thai in Ipswich, All Styles Gym offers a no-risk free trial for students of all ages.
Training in martial arts like Muay Thai will help you become more fit physically and exercise more mental discipline. Muay Thai is the "art of 8 limbs" because the fighting style includes strikes with the hands, elbows, knees, and shins.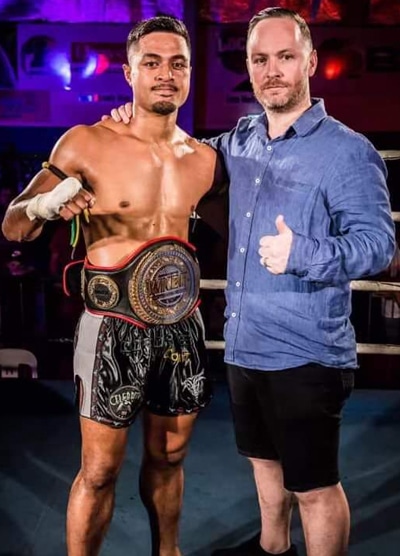 Master Traditional Muay Thai Martial Arts
The martial art of Muay Thai is a full-contact sport that supports your self-defence and fitness goals. Our students at All Styles Gym train Muay Thai to stay or get in shape, feel more confident, have a good time, or compete professionally.
Many professional athletes cross-train in Muay Thai to increase flexibility and improve their striking. Traditional Muay Thai styles focus on one of the following:
Clinch fighting
Kicking/takedowns
Boxing/hands
Elbows
Knees
Get world-class instruction in boxing, Brazilian jiu jitsu, Muay Thai, kickboxing, and mixed martial arts from World Heavyweight Muay Thai champion and head trainer Kurtis Pegoraro. Members have 24-hour access to the gym, including weights, bags, a boxing ring, and cage walls.
Learn from Expert All Styles Trainers
With all day and night access to our gym in Ipswich, you can figure out the style that works best for you. Our trainers will help you develop your mindset to match your goals while preparing your body for the additional activity and new ways of moving.
Using your entire body as a weapon, instead of only hands and feet, allows you to be a more creative and flexible fighter. Training at All Styles Gym will increase the dynamic of your footwork, punching, and kicking, making you a more formidable opponent and a less-likely victim.
Your Muay Thai skills can accelerate at your pace with our gym's open access and world-class training opportunities. You will train with other students at your level and pace to get the most out of your classes.
All Styles Gym in Ipswich
Muay Thai is growing in popularity, thanks to its inclusion in the Olympics and growing reputation as a vital inclusion to becoming a well-rounded fighter. All Styles Gym offers kids' classes and sparring opportunities for students at all levels.
Are you just getting started or looking to step up your skills in Muay Thai in Ipswich? All Styles Gym provides safe and professional training and fitness. Call us in Ipswich at +61 424 404 075 to book your free trial lesson today.
Convenient Ipswich Location